"I fetch water and iron my clothes despite visually impaired" says E-Daniels
This and many more interesting stories inside the "Get Inspired Magazine vol.2" of IAMBEST MAGAZINE
The Magazine is available for sale both online and hard copy.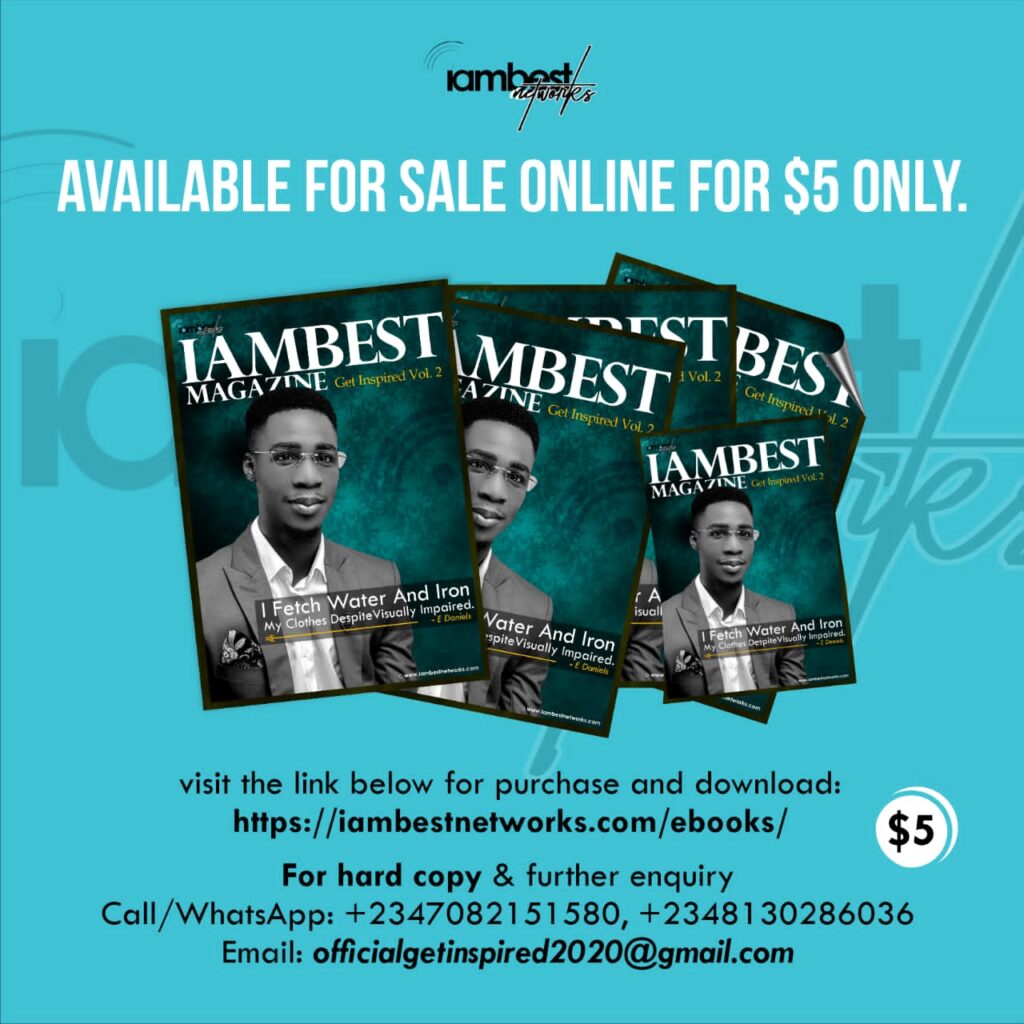 Online goes for $5 only.
CLICK HERE TO PURCHASE AND DOWNLOAD THE GET INSPIRED MAGAZINE VOL.2 for $5 only.
Hard copy goes for 3500 naira only. To get your hard copy & for further enquiry call/WhatsApp: +2347082151580, +2348130286036
Email: officialgetinspired2020@gmail.com ; ibest00h67@gmail.com